NEW YORK
Square Inc., the mobile-payments company founded in 2009 by Jack Dorsey, who is also the interim chief executive officer of Twitter Inc., has filed confidentially for an initial public offering, according to media reports.
Square, which processed about $30 billion in payments from its millions of merchant customers in 2014, has been expanding into other areas such as business lending and payroll processing.
Square has been working with Goldman Sachs Group Inc., Morgan Stanley and JPMorgan Chase & Co.
on the IPO, Bloomberg and CNBC reported on Friday.
Last month Forbes magazine reported that Square, which employs about 1,000 people and is based in San Francisco, would go public this year.
Goldman Sachs also helped to take public social networking service Twitter and Square's chief financial officer, Sarah Friar, spent a decade at Goldman Sachs, according to her LinkedIn profile.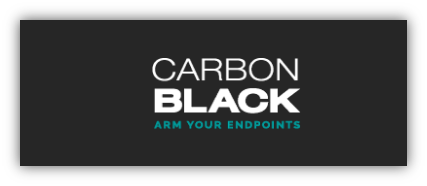 The chief financial officer at Twitter, Anthony Noto, was also formerly at Goldman Sachs.
Under the U.S. Jumpstart Our Business Startups Act, companies with less than $1 billion in revenue can file confidentially for an IPO with the Securities and Exchange Commission and test investor appetite while keeping financial and operating details outside the public eye.
A confidential filing does not necessarily lead to an IPO.
Aaron Zamost, a spokesman for San Francisco-based Square, declined to comment to the media.
Square raised $25 million in funding from Victory Park Capital in May, taking the total the company has raised to more than $590 million.
Its private-market valuation, according to The Wall Street Journal, is $6 billion.
MOBILE PAYMENTS, LENDING AND PAYROLL PROCESSING
In addition to processing about $30 billion in payments from merchants last year, Square also provides business lending and payroll processing.
Square Capital, the company's lending arm, offers loans to merchants that are repaid through a portion of sales processed by Square and has extended more than $100 million to more than 20,000 businesses, the company has said.
Square Cash, the company's peer-to-peer payments software, processes more than $1 billion in transactions on an annualized basis.
In June, Square launched a payroll processing service for merchants in California, which the company said it will bring to additional U.S.
states soon.
Last month Square also unveiled a wireless device that enables merchants to accept payments from Apple Pay through a smartphone or tablet.
Last year, Square acquired Caviar, a food delivery service, to offer delivery to businesses that use Square.
However Square's revenue is not public and it is unclear whether the company is profitable.
Lyft files confidential submission for IPO
One of Square's products, Square Wallet, a way to pay for goods without taking out a credit card, failed.
DUAL ROLE FOR DORSEY
In February, Square disclosed some details of its ownership in February in a document filed with the Department of Commerce in Alaska.
Dorsey, the company's CEO, owns 26.2 percent of Square and 3.6 percent of Twitter. Dorsey is Square's largest shareholder and the next biggest is Khosla Ventures, a venture capital firm, with 17.4 percent.
Others with big stakes in Square include Jim McKelvey, the co-founder and a director, with 9.4 percent.
But Dorsey, who also founded Twitter in 2006, returned to the role of Twitter CEO in June this year after Dick Costolo said he planned to step down. Dorsey had relinquished the role of Twitter CEO in 2008 but retained the role of chairman.
Twitter has said it's seeking a full-time commitment to the company which may rule out Dorsey if he stays at Square.
Dorsey, 38, is now splitting his time between two companies which have offices about a block away from each other on Market Street in San Francisco.
On Tuesday this week, Dorsey will face Twitter investors when he reports the San Francisco-based company's quarterly earnings.
Get the Monitor Stories you care about delivered to your inbox.