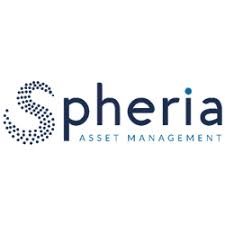 Gamma Wealth Group is offering clients an opportunity to invest in Spheria Emerging Companies Limited (ASX:SEC).
Spheria will be a listed investment company (LIC), comprised of an investment team with close to 40 years' experience. Spheria aims to provide investors with risk-adjusted returns derived from a diversified portfolio of between 20 to 65 different companies.
CommSec Executive Series Interview with Spheria Emerging Companies Limited
They have a strong track record of investing in small and micro-cap companies. Their investment selection process focuses on three core components:
Companies with strong free cash flow
Companies with low or no gearing on their balance sheet
Companies trading at discounted valuations
Even though Spheria has outlined it is a small cap manager the average market capitalisation of the companies within their portfolio is $1 billion.
Details of Spheria Emerging Companies Limited are as follows:
A "Highly recommended" rating from Lonsec – one of only 3 Listed investment companies to ever receive this rating
Outperformed the Small Ordinaries Index by 6.3% in the last year and 7.3% since inception.
Annualised Return since inception of 11.6%
Issue Size – Minimum $100m and up to $250m with no oversubscriptions
Offer costs to be recouped by manager not paid by investors
Issue Price – $2.00
Expected ASX Code: SEC
Expected Listing Date: 5th of December 2017
This investment may be appropriate for those investors wanting exposure to a proven, quality, small cap manager.
Depending on your risk profile, this investment may be appropriate for a diversified investment portfolio.
We require expressions of interest by Friday 10th November, 2017.
Please click on the link to the prospectus.
https://www.taylorcollison.com.au/wp-content/uploads/2017/10/PIN19926_D1_Spheria-IPO_10.pdf