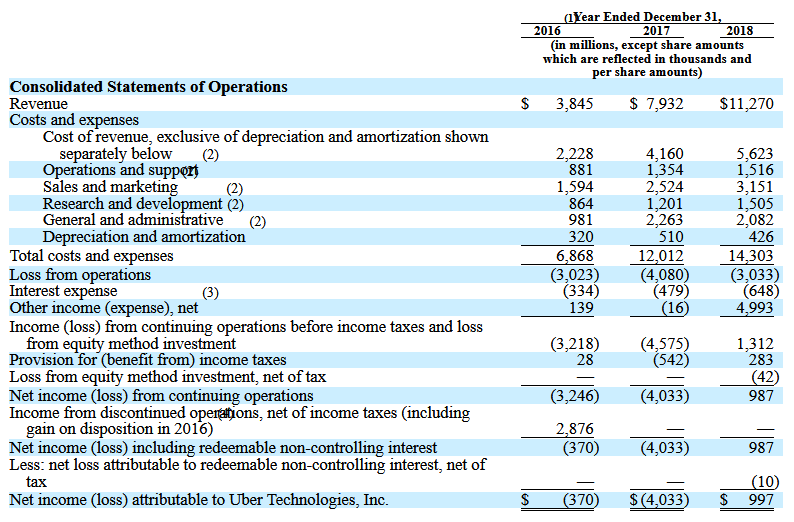 Lyft filed its IPO prospectus on Friday, lifting the hood on its key business metrics for the first time as the San Francisco-based transportation giant prepares to go public.
Lyft posted revenue of $2.2 billion last year, up 103 percent year-over-year, and a net loss of $911 million, up 32 percent.
The company claims to have 39 percent market share in the U.S., up from 22 percent in December 2016.
Its archrival and market leader Uber is also gearing up to go public, but has not filed paperwork with the SEC.

Uber posted revenue $11.3 billion and losses of $1.8 billion last year.
Lyft reported 18.6 million active riders and 1.1 million drivers at the end of 2018 across the U.S. and Canada.
"We are laser-focused on revolutionizing transportation and continue to lead the market in innovation," Lyft wrote in the filing.
"We have established a scaled network of drivers and riders, or users, brought together by our robust technology platform that powers millions of rides and connections every day.
Lyft IPO: What You Need to Know Before You Invest in LYFT Stock
We leverage our technology platform, the scale and density of our user network and insights from over one billion rides to continuously improve our ridesharing marketplace efficiency and develop new offerings."
Lyft is one of several large tech companies readying to go public this year.
Others include transportation rival Uber; Slack; Airbnb; and more.
Related: 2019 could be a blockbuster year for tech IPOs as Uber, Lyft, Slack, Airbnb, others prep to go public
Comments 1 Tweet Share Reddit Email