Some notes from watching Uber open:
- if it closes below $45(its IPO price) it will be the first time since 2008 that the happened for a major IPO
- TD Ameritrade executed more orders in the first 10 minutes of trading than they did for the first 2.5 hours with Lyft.
- Uber is 9% of all trading at TD Ameritrade, retail loves this stock,
- market is down today, which isn't helping Uber but its probably not much of a factor
- Kudos to Citadel, stock opened without a hitch and they seemed to nail the opening price,
- Boo to the underwriters(Morgan Stanley), who seemed to misjudge the market's appetite, important to note that major buyers at IPO, Fidelity and such already had exposure to Uber pre IPO so maybe this staying private longer but selling shares to public fudns had an effect?
https://news.yahoo.com/uber-employees-may-not-partying-15171...
- interesting piece on how Uber has grown its market cap in the past few years at the expense of its share price and how that effects later employees.
- later investors like the Saudi Public Investment Fund can't be happy with the opening.
- from Bloomberg without comment...."Overheard trader on the floor: "That's what you get when you don't make a profit.
If you don't make money, people don't want to buy you."
- Biggest IPO since Facebook, that's something to be proud of!!
Date:
- June 4 is expiration of 25-day quiet period for analysts at underwriting banks.
Why 2019's BILLION Dollar IPO Stocks Like Uber and Lyft Are Struggling
Expect bullish initiations on this date
- Nov. 6 expiration of Uber's IPO lockup.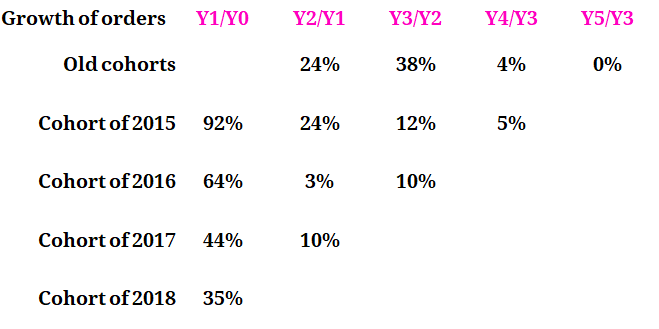 Large selling pressure expected to be asserted on this day as is typical for most IPO's.
Personal thought. It may be tough for employee's to not see this pop to say $65-$70 but in the long run its almost certainly better to open flat than to pull a "lyft" and get a first day pop that you price your options at in your head and to then have to cut that price by 40% before you get a chance to sell.
EDIT for comment below.