Financial Services Guide
A copy of the financial service guide (FSG) can be found here: Click here
Terms and Conditions
This site is operated by Wise-owl Holdings Pty Ltd, an authorised representative of wise-owl.com Pty Ltd, holder of Australian Financial Services (AFS) License 246670.
These Terms and Conditions are addressed to you and anyone that uses the contents provided within this site. The content of wise-owl.com contains general information and advice on various products that are available on a subscription basis via this site.
Feathers set to fly at Ingham's AGM after $32m IPO bonuses
You acknowledge and agree that wise-owl.com may at any time alter the contents or remove part or all of the pages with the intention of ceasing publication of some or all of the pages, either temporarily or permanently.
Access to wise-owl.com is granted by use of a valid User Identification and Password, which is available to authorised subscribers.
When wise-owl.com issues a User Identification and Password to you, You must treat it as confidential, not disclose it to any third person and comply with the Terms and Conditions of use. You must not interfere with or disrupt other users of wise-owl.com, or manipulate any information or data.
In the absence of notice from you that the confidentiality of your User Identification and Password has been compromised, wise-owl.com will be entitled to construe all activity on wise-owl.com using that user identification and password as being for and on behalf of you and you agree to pay all fees so incurred and to take full responsibility for all actions of person using your User Identification and Password.
wise-owl.com reserves the right to amend the User Identification, Password and other security procedures for access to wise-owl.com at any time.
If you have any queries please email us at [email protected] or phone .
All subscriptions are on an automatically recurring basis. To cancel your subscription call 1300 306 308 or send an e-mail to [email protected]
All cancellations must be submitted at least 5 business days prior to next due payment.
Related Articles
No refunds will be given if these terms are not met.
Licensing
The reports on this website are produced by Wise-owl Holdings Pty Ltd (Wise-owl), an authorised representative of wise-owl.com Pty Ltd, holder of Australian Financial Services (AFS) License 246670, with AFS Representative Number 001259718. Wise-owl.com has made every effort to ensure that the information and material contained in these report is accurate and correct and has been obtained from reliable sources.
However, no representation is made about the accuracy or completeness of the information and material and it should not be relied upon as a substitute for the exercise of independent judgement. Except to the extent required by law, wise-owl.com does not accept any liability, including for negligence, for any loss or damage arising from the use of, or reliance on, the material contained in this report.
Financial Services Guide
These reports are for information purposes only and are not intended as an offer or solicitation with respect to the sale or purchase of any securities.
WARNING: The reports are intended to provide general financial product advice only.
They have been prepared without having regard to or taking into account any particular investor's objectives, financial situation and/or needs.
All investors should therefore consider the appropriateness of the advice, in light of their own objectives, financial situation and/or needs, before acting on the advice. Where applicable, investors should obtain a copy of and consider the product disclosure statement for that product (if any) before making any decision.
The distribution of these reports in jurisdictions outside Australia may be restricted by law and persons who come into possession of these reports should seek advice on and observe any of these restrictions.
Failure to comply with these restrictions may violate securities laws.
Members who are resident in countries other than Australia should consult their professional advisers as to whether any governmental or other consents are required or whether any other formalities need to be considered and followed.
DISCLOSURE: Wise-owl.com and/or its associates may not effect a transaction upon its or their own account in the investments referred to in this report or any related investment until the expiry of 24 hours after the report has been published.
Additionally, wise-owl.com may have, within the previous twelve months, provided advice or financial services to the companies mentioned in these reports.
These reports may not be reproduced, distributed or published for any purpose, unless the person or entity seeking to do so is expressly authorised in writing by wise-owl.com.
If you have any queries please e-mail us at [email protected] or phone .
The securities recommended by wise-owl.com carry no guarantee with respect to return of capital or the market value of those securities.
There are general risks associated with any investment in securities. Investors should be aware that these risks might result in loss of income and capital invested. Neither wise-owl.com nor any of its associates guarantees the repayment of capital.
Privacy Policy
This Privacy Policy governs the manner in which Wise-Owl collects, uses, maintains and discloses information collected from users (each, a "User") of the www.wise-owl.com website ("Site").
This privacy policy applies to the Site and all products and services offered by Wise-Owl.
Personal identification information
We may collect personal identification information from Users in a variety of ways, including, but not limited to, when Users visit our site, register on the site, subscribe to the newsletter, fill out a form, and in connection with other activities, services, features or resources we make available on our Site.
The Sydney Morning Herald
Users may be asked for, as appropriate, name, email address, phone number. Users may, however, visit our Site anonymously. We will collect personal identification information from Users only if they voluntarily submit such information to us.
Users can always refuse to supply personally identification information, except that it may prevent them from engaging in certain Site related activities.
Non-personal identification information
We may collect non-personal identification information about Users whenever they interact with our Site.
Non-personal identification information may include the browser name, the type of computer and technical information about Users means of connection to our Site, such as the operating system and the Internet service providers utilized and other similar information.
Web browser cookies
Our Site may use "cookies" to enhance User experience.
User's web browser places cookies on their hard drive for record-keeping purposes and sometimes to track information about them. User may choose to set their web browser to refuse cookies, or to alert you when cookies are being sent.
4 things you need to know about the Ingham's IPO
If they do so, note that some parts of the Site may not function properly.
How we use collected information
Wise-Owl may collect and use Users personal information for the following purposes:
To improve customer service
Information you provide helps us respond to your customer service requests and support needs more efficiently.
To personalize user experience
We may use information in the aggregate to understand how our Users as a group use the services and resources provided on our Site.

Ingham's Group Half Year Result 15 Feb 17: ING revenue beats the street but IPO cost hits result

To process payments
We may use the information Users provide about themselves when placing an order only to provide service to that order. We do not share this information with outside parties except to the extent necessary to provide the service.

To send periodic emails
We may use the email address to send User information and updates pertaining to their order.

It may also be used to respond to their inquiries, questions, and/or other requests.

Ingham's shares hatch to wary IPO market

If User decides to opt-in to our mailing list, they will receive emails that may include company news, updates, related product or service information, etc.

If at any time the User would like to unsubscribe from receiving future emails, we include detailed unsubscribe instructions at the bottom of each email or User may contact us via our Site.
How we protect your information
We adopt appropriate data collection, storage and processing practices and security measures to protect against unauthorized access, alteration, disclosure or destruction of your personal information, username, password, transaction information and data stored on our Site.
Sensitive and private data exchange between the Site and its Users happens over a SSL secured communication channel and is encrypted and protected with digital signatures.
Sharing your personal information
We do not sell, trade, or rent Users personal identification information to others.
We may share generic aggregated demographic information not linked to any personal identification information regarding visitors and users with our business partners, trusted affiliates and advertisers for the purposes outlined above.
Third party websites
Users may find advertising or other content on our Site that link to the sites and services of our partners, suppliers, advertisers, sponsors, licensors and other third parties.
We do not control the content or links that appear on these sites and are not responsible for the practices employed by websites linked to or from our Site. In addition, these sites or services, including their content and links, may be constantly changing.
These sites and services may have their own privacy policies and customer service policies.
IPO bonanza
Browsing and interaction on any other website, including websites which have a link to our Site, is subject to that website's own terms and policies identification information regarding visitors and users with our business partners, trusted affiliates and advertisers for the purposes outlined above.
Google Analytics
We use Google Analytics to collect information about how people use this website.
The information we obtain from Google Analytics helps us understand user needs so that we can offer a better user-experience.
Google Analytics uses cookies to collect information about which pages you visit, how long you are on the site, how you got there (for example from a search engine, a link, an advertisement etc.) and what you select.
Information collected by the cookies (including your IP address) is transmitted to and stored by Google on servers in the United States.
By using this website, you consent to the processing of data about you by Google in the manner described in Google's Privacy Policy and for the purposes set out above. You can opt out of Google Analytics if you disable or refuse the cookie, disable JavaScript, or use the opt-out service provided by Google.
Changes to this privacy policy
Wise-Owl has the discretion to update this privacy policy at any time.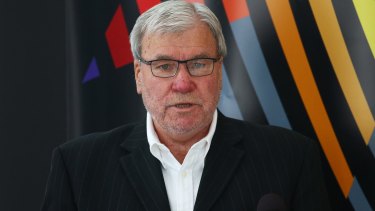 When we do, we will revise the updated date at the bottom of this page. We encourage Users to frequently check this page for any changes to stay informed about how we are helping to protect the personal information we collect.
Peter Bush hatches a successful IPO for Ingham's chicken
You acknowledge and agree that it is your responsibility to review this privacy policy periodically and become aware of modifications.
Your acceptance of these terms
By using this Site, you signify your acceptance of this policy and terms of service. If you do not agree to this policy, please do not use our Site. Your continued use of the Site following the posting of changes to this policy will be deemed your acceptance of those changes.
Contacting us
If you have any questions about this Privacy Policy, the practices of this site, or your dealings with this site, please contact us at:
Wise-Owl
www.wise-owl.com
Wise Owl Macquarie St Sydney, NSW 2000 Australia
[email protected]
This document was last updated on October 21, 2013