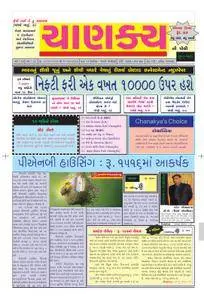 Indian Energy Exchange IPO Review at www.greymarket.co.in – IEX IPO Review.
Indian Energy Exchange IPO subscription has started on BSE and NSE on 09 October 2017. The subscription process will close on 11 October 2017.
Investors want to know that should they subscribe or give a miss? Let's look at Indian Energy Exchange IPO Review at the given section of the website.
IEX IPO Review
Indian Energy Exchange (IEX) is the leading power trading platform in India.
It is the first energy exchange in India, established in 2008.
Energy trading is at an initial phase in India with only 3% market volumes.
Developed countries have Energy trading volumes of around 30-35%.
The price band of the IPO of IEX is fixed at Rs.

1645 – Rs.

Future supply chain !! IPO live listing full credit to CNBC Awaaz

1650 per share.

IPO would be open between 09th October 2017 to 11th September 2017.
 The IEX IPO is purely an offer for sale by 11 shareholders.
Investors like Tata Power and Multiples Private Equity Funds are selling their stake in the company.
Overall, IEX is selling 6,065,009 shares or 20% of the post-issue paid-up capital of the company.
The company is going to raise Rs 1,001 crore from this IPO.
The issue size for the IPO is 42,45,508.
Shares will be listed on BSE and NSE.
Axis Capital, Kotak Mahindra Capital Company, and IIFL Holdings are the lead managers to the issue.
The lot size of the IPO is a minimum of 9 equity shares and in multiples of 9 equity shares thereafter.
The issue is priced at P/E of 44.1x and EV/EBITDA of 31.5x, on the FY17 basis.
Allocation of the shares:
50% of the shares are reserved for the qualified institutional buyers (QIBs).
The company may sell shares to the anchor investors from the QIB quota.
60% shares are reserved for the anchor investors in QIB quota.

One-third is also reserved for domestic mutual funds.

15% shares are reserved for the non-institutional buyers.
35% is for the retail investors.
Financials

Total revenue of Indian Energy Exchange was Rs. 237.42 crore and profit after tax was Rs.

113.56 crore in FY17.

The total revenue generated for the quarter ended June 2017 was Rs. 61.66 crore and profit after tax was Rs. 30.63 crore.
Total revenue has grown at CAGR of 14.45% between FY13 and FY17.
Total profit after tax has grown at CAGR of 14.40% between FY13 and FY17.
Objects of the issue
Achieve the benefits of listing Equity Shares on the Stock Exchanges.
To enhance the "Indian Energy Exchange IEX" brand name.
To provide liquidity to the existing Shareholders by selling 6,065,009 Equity shares.
Brokerage View on this IPO
Hem Securities: Subscribe
KR Choksey: Subscribe
Centrum: Listing gains
SPA Research: Subscribe
Strengths
Strong brand recognition.
Fast growing market and strong business outlook.
Strong fundamentals and sound financials.
Monopoly in the traded contract volumes of electricity contracts.
Risks and Concerns
Unpredicted regulatory changes.
To increase participants on regular basis.
IT system limitations or system disruptions.
Know more about IEX IPO.
Category: Latest IPO