GTPL Hathway IPO – Should you invest?
GTPL Hathway Limited IPO IPO Details
| | |
| --- | --- |
| Issue Date | 21/06 - 23/06 |
| Issue Size | Rs. 240.00 Cr |
| Issue Price | Rs. 167-170 |
| Market Lot | 88 Shares |
| Shares on Offer | 14,400,000 |
| Registrar | |
| GMP | N/A |
| Kostak | N/A |
| Subject to Sauda | N/A |
| Listing Date | 04/07 |
| Listing Price | Rs.170 |
| Listing Gain% | 0.00 |
About GTPL Hathway Limited IPO IPO
GTPL's cutting edge entertainment and connectivity opportunities are here to give a view to aspirations and passion for imaginative India.
With our services and products, which are designed to deliver simplicity and value, we can better enable our customers to access opportunities 24x7.
As India's Leading Multi System Operator (MSO) it is our endeavor to deliver latest & high quality video products and data services through technologically advanced fiber optic networks, strong trade partnerships and empathetic customer service.
The heart of their brand is their logo.
Company Promoters:
It is a symbol of balance, movement and change. It represents our philosophy of innovation and connecting the world through effective technological advancements. We stand for what we offer and we expertise in our domain.
Incorporated in 2006, GTPL Hathway Limited is Gujrat based Multi System Operator offering cable television and broadband services.
GTPL Hathway is number 1 cable service provider in Gujarat with a market share of 67% of cable television subscribers.
GTPL Hathway provides digital cable television services in 169 towns across India. We provide cable television signals in both digital and analog modes of re-transmission.
GTPL's source of revenue for cable services is subscription income received from subscribers and carriage and placement revenues received from broadcasters for carrying their channels and placing their channels on their preferred channel number or position.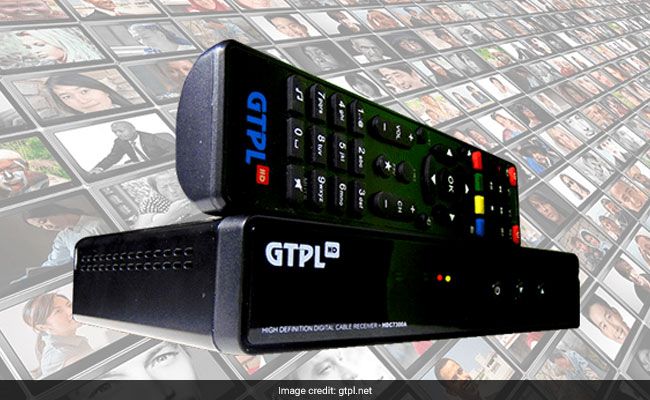 GTPL also have the right to place the 'Gujarat News' channel on our network, which is produced by our Group Company, Gujarat Television Private Limited. GTPL produce its own content and also offer third-party content on its local channels to ensure that it has a suitable mix of content that appeals to a range of demographics.
GTPL Hathway Limited IPO - Subscription Details
GTPL Hathway Limited IPO - Company Financials
GTPL Hathway Limited IPO - Allotment Status
Please click the link below to check the IPO allotment status.
IPO Allotment Status
GTPL Hathway Limited IPO IPO FAQs
NSE and BSE IPO grey market Premium - What you need to know
The grey market - or, the illegal premium market for initial public offerings (IPOs) was back after almost a decade.
After its death almost 10 years ago, the the grey market was reborn in August, 2004 with Tata Consultancy Services (TCS) Ltd issue.
It is a completely illegal market where stocks are traded even before allotments in the IPOs are made.
In fact, the unofficial trading begins well before the scrip is listed.
The transaction in this market is normally between parties who know each other very well. They trade in scrips unofficially and settle accounts outside of the stock exchanges once the allotments by the companies are decided.
Normally, third parties are not part of such trading.
However, a third party is entertained only if he is introduced through a person known in the circuit.
Two parties agree to settle the trade at a price on the day of listing through the stock market mechanism and the difference is settled through cash, explained broking industry sources.
A robust secondary market has aided this trend and players in this segment are doing brisk business across centres.
Ahmedabad is the most active grey market centre while Kolkata, Delhi and Mumbai are also some of the centres where grey market for IPOs is alive and kicking.
A dealer with a brokerage house said, The future of the grey market for the IPOs is linked with the robustness of the secondary market. Till the time the cash market is in the pink of health, this grey market will flourish and the moment a downturn is signalled in the cash market, the grey market downturn will be faster than that of the cash market.
In such an event, the premium market will disappear altogether.
IPO grey market - Glossary
IPO - IPO is an initial public offering (IPO) is the first time that the stock of a private company is offered to the public. IPOs are often issued by smaller, younger companies seeking capital to expand, but they can also be done by large privately owned companies looking to become publicly traded.
IPO Grey Market - A grey market (sometimes called a parallel market, but this can also mean other things; not to be confused with a blackmarket or a grey economy) is the trade of a commodity through distribution channels that are legal but unintended by the original manufacturer.

IPO Issues Open Now

GMP - GMP is Grey market premium (or grey market price) is a premium amount in rupees at which IPO shares are being traded in Grey Market before they get listed in stock exchange.

Grey market premium can be in positive or in negative based on demand and supply of the stock. Grey Market Premiums are also attached with words 'Buyer' or 'Seller'. They tell the price either at which buyers are willing to buy shares or the price at which sellers are willing to sell their IPO shares.

Kostak - Kostak (or price of application) is the premium amount in rupees at which IPO applications are being traded in IPO Grey Market. Usually 'Kostak' value is defined as the premium of a maximum lot retail application in an IPO. Kostak price is important mostly before issue is close for subscription and final bidding status is available to the IPO investors.

Mainline IPOs in 2020

Very few IPOs applications are traded after final bidding status is available to the investors. 'Kostak' is especially for people who do not want to take risk with IPO allotment or listing gains.

Basis of IPO allotment - In August 2012 SEBI has made regressive changes in the allotment procedures. As per these changes, every retail applicant will get a certain number of shares, though it is subject to the availability.

It clearly means that retail investors are now assured to get minimum number of shares at a decided ratio irrespective of the lots they have applied, subject to availability. However remaining shares will be allotted proportionately. Current procedure is quite encouraging for retail investors as now they have assurance of getting shares in IPO. As per this practice every investor has equal probability of getting shares in an IPO irrespective of the lots he applied in an oversubscribed issue.

Post navigation

Even if he applied for minimum permissible lot he may get minimum number of stocks allotted to shareholders. In fact retail investors who apply for smaller lots may have a better chance of getting more number of shares than the investors who applies for maximum amount permissible.

What is Gray Market?
| Date & Time | QIB | NII | RII | Total |
| --- | --- | --- | --- | --- |
| Day 1 - June 21,2017 | 0.69 | 0.00 | 0.15 | 0.27 |
| Day 2 - June 22,2017 | 0.69 | 0.15 | 0.36 | 0.41 |
| Day 3 - June 23,2017 | 1.48 | 2.85 | 0.99 | 1.53 |
Particulars
31-Mar-16
31-Mar-15
31-Mar-14
31-Mar-13
31-Mar-12
Total Assets (In Rs.

Millions)

14,910.26
11,231.49
10,722.93
Total Revenue (In Rs.

Millions)

7,462.03
6,272.01
5,288.09
Profit After Tax (PAT) (In Rs. Millions)
45.98
154.85
-84.62