The Downing Strategic Micro-Cap investment trust which raised £54.5m earlier this year at launch, has made its first investments accounting for approximately a third of the portfolio.
Launched in May this year, the trust aims to provide value through a concentrated portfolio of UK-listed micro-cap companies.
It takes strategic equity stakes of 3% to 25% in the underlying businesses and proactively engages with management teams to drive longer-term investor value.
Related articles
The new holdings reflect the trust's investment philosophy and objectives.
This includes Redhall Group, Real Good Food and AdEPT Telecom.
Downing soft-closes micro-cap OEIC at £30m
Lead manager, Judith MacKenzie (pictured), said: "We are very encouraged by the investment rate to date and the conversion of the work in progress.
"We continue to believe that the trust is on track to be near fully invested within 10-12 months of IPO.
"All of the investments we have made are considered long-term strategic holdings and likely eventual exits are expected to be by way of trade sales or through liquidity in the shares provided by improved trading results."
Redhall is one example of a successful investment, which specialises in developing and providing high integrity products and solutions, particularly for nuclear, defence, decommissioning, oil and gas and infrastructure projects.
After new management were engaged in 2014, Downing took its first position in Redhall in 2015.
Since then, the order book has improved and the company has benefitted from nuclear related orders on decommissioning and new build.
Downing raises £55m for first investment trust targeting micro caps
Chairman of the trust, Hugh Aldous, added: "The managers have done precisely as they said in the prospectus: deploying a rigorous private-equity style of diligence and pro-active engagement that is producing a portfolio determined by future value.
"Their energy and diligence is building a unique, active investment company aiming to maximise shareholder value over the long term.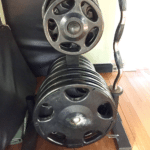 They keep the board closely informed, involving us as necessary, and this investment company looks to be turning out to do exactly what it said it would do."
The trust has deployed over £18m of the approximate £54.5m (net) raised, and continues due diligence on a number of potential investments the team believes would benefit from Downing's close interest and involvement.
About the author
Jayna is senior reporter and investment trust correspondent at Investment Week.
She joined the publication in August 2015 after graduating with an MA in Multimedia Journalism from the University of Kent.
Jayna holds the NCTJ diploma and has experience in print, online and broadcast journalism.
She is responsible for the Investment Week monthly podcast.
Read more on Jayna Rana
Downing Strategic Micro-Cap Investment Trust AGM, Meet the Managers event June 2018.