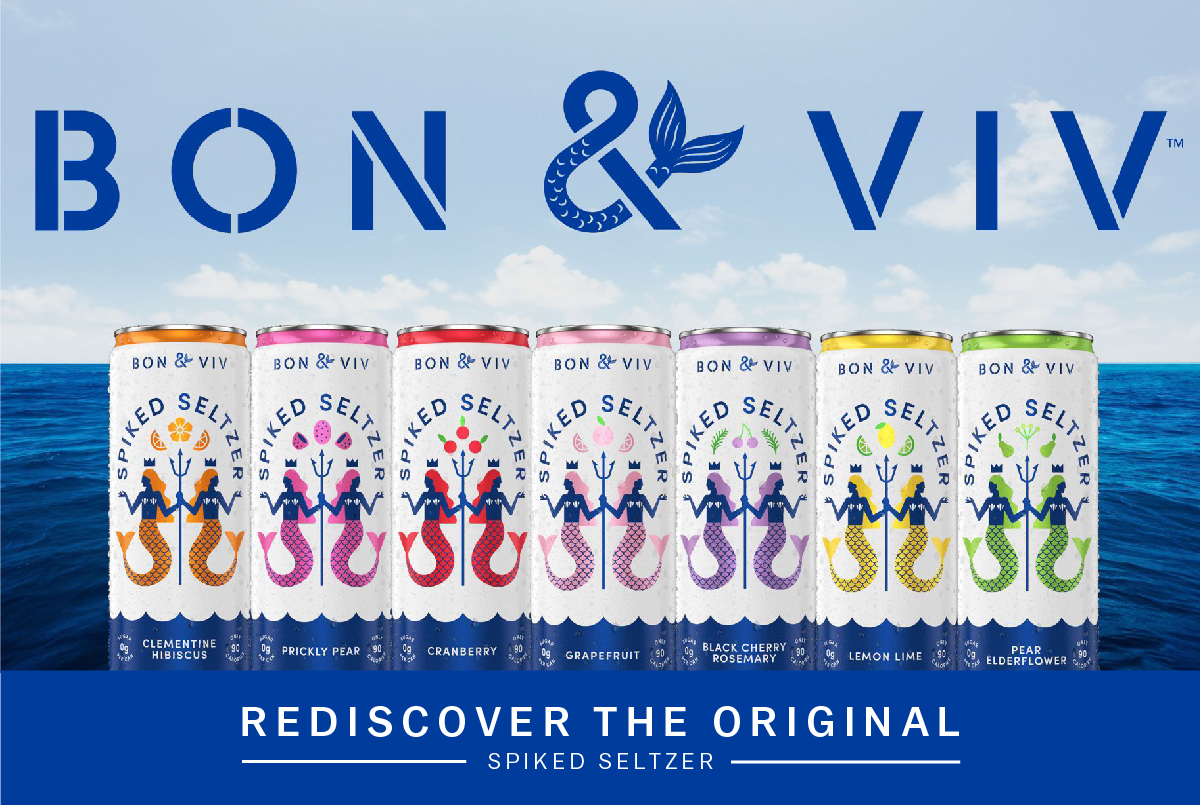 A-B InBev will air eight separate ads during CBS' broadcast of Super Bowl LIII, with the five-and-a-half minutes of ad time representing the brewer's "biggest bet on the game in recent memory," according to E.J. Schultz of AD AGE. The company bought three-and-a-half minutes of airtime "in each of the past three Super Bowls." A-B InBev this year will "spread its air time across five brands" -- Budweiser, Bud Light, Michelob Ultra, Stella Artois and Bon & Viv Spiked Seltzer, a "flavored malt beverage brand." A-B InBev U.S.
Bon & Viv Spiked Seltzer Black Cherry Rosemary
CMO Marcel Marcondes said that the company, which has exclusive alcohol advertising rights in the game, is "going big this year because the Super Bowl is 'one of the few moments when (people) are really watching TV." Marcondes "did not reveal creative themes for the ads." However, he said that the brewer would "avoid anything political." Schultz reports Budweiser will dedicate one of its two ads "to its Copper Lager variety, a limited-edition beer launched last year that is co-branded with the Jim Beam name and aged on bourbon barrel staves." Marcondes said that Budweiser's Clydesdales will "make an appearance in one of the ads." The rest of the on-air roster include two spots for both Bud Light and Michelob Ultra, including "one for the brand's Pure Gold line extension that debuted last year," as well as a single spot for Stella Artois.
The ad for Bon & Viv Spiked Seltzer marks the "first time a flavored malt beverage has been advertised during the Super Bowl" (ADAGE.com, 1/9).
TAKING A BIG SWIG: USA TODAY's Erik Brady notes A-B has "decades of history in Super Bowl advertising but most likely never as big a buy as this." Marcondes said, "We didn't go back in the files, but this is probably the largest airtime ever that we are going to have as a company." He added that he "couldn't talk yet about the creative aspects of the ads but said they will deliver on three strategic priorities -- quality, premiumization and innovation" (USATODAY.com, 1/9).
ADWEEK's Kristina Monllos notes the ads break down into "four 45-second spots, three 30-second spots and one 60-second ad." A-B InBev also will have "four billboards and four bumpers during the game (one per quarter) as well as a bumper before and after the game" (ADWEEK.com, 1/9).