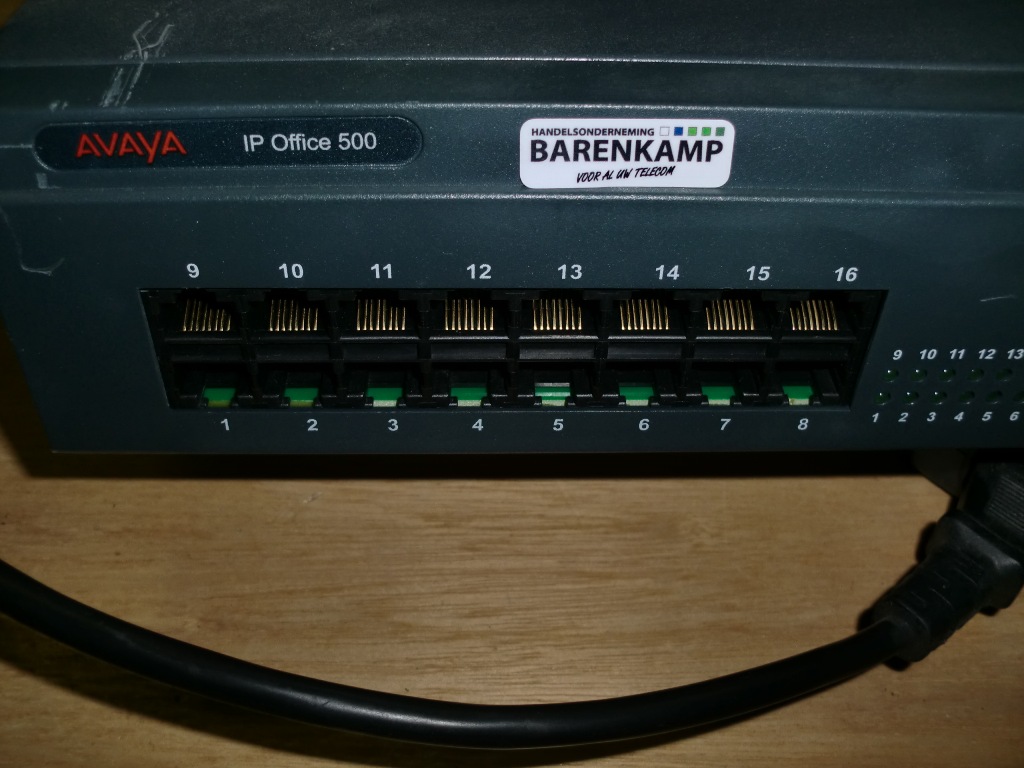 CONFIGURATION AVAYA PBX
The IP Office is Avaya's primary product line for small to medium-sized businesses. It is a hybrid PBX that is legacy digital technology at the core, but adds on VoiP and SIP support. The Server Edition is Avaya's newest addition to the product line, and is delivered on an HP server.
IP Office is a highly modular IP telephone system designed to meet the needs of home offices, standalone businesses, and networked branch and head offices for small and medium enterprises.
The award-winning IP Office gives growing companies a complete solution for telephony, messaging, networking, conferencing, customer management, and unified communications.
IP Office is a versatile communications solution that combines the reliability and ease of a traditional telephony system with the applications and advantages of an IP telephony solution. This converged communications solution can help businesses reduce costs, increase productivity, and improve customer service.
Avaya believes that customers should be supported in migrating to IP telephony at their own pace, following their own path.
Clients can use a mix of digital, analog and IP technology and still take advantage of all the applications that convergence provides.
Avaya IP Office 500 Capabilities
Supports analog, digital and IP phones
Up to 250 SIP trunks per server
Up to 100 Voice Messaging ports
128 audio conferencing ports per server
Avaya Office IP 500 Strengths
Long traditional PBX feature list
Large conference call capacity
Supports legacy Avaya and Nortel phones
Conference call recording
Brand recognition
Good multi-location capabilities
Standard features included in the Avaya IP Office include:
One Main Equipment
Modular design provides scalable and flexible infrastructure that caters for from 2 to 384 Extensions….
There is no need to change main central unit as the company grows.
User and Group Announcements
Play a welcome courtesy message stating that all agents are busy and will be with you shortly, then the caller is placed on hold hearing company music and/or corporate messages.
Voicemail
Every user gets a Voicemail with up to 15 hours storage, including personal breakout options (i.e.
press *2 to call my mobile phone).
Automated Attendant
Personalised key press options, please press one for sales, two for accounts, etc…
Push Voice mail to Email
Get your messages on your SMART phone such as IPhone and Blackberries
Hot Desking
Any user can log onto any handset keeping their user profile (extension number & button layout).
Multi Adhoc Conferences
Connect multiple internal and external people together (2 x conference calls with up to 64 participants).
Multiple Music on Hold
Up to 4 different MOH sources.
Basic Call Center
Set up multiple queues and agents
Headset Connections
Electronic Hook switches so there is no need for mechanical lifters (applies to compatible headsets)
Handsets
IP Office offers a traditional key system dual LED handset layout (simple to use and easy to train new staff), digital and IP phones with same fixed button layout.
Send Enquiry
AvayaYeastar MypbxDlink IP PbxPanasonicNecCiscoSIP IP Door Phone
Avaya PhonesPolycom PhonesYealink PhonesDlink PhonesCisco PhonesPanasonic PhonesFanvil SIP Phones
AMC Service